Cream the Panoticon:To Live Without Digital Footprints (Grad Thesis)
2020, Instructors: Sean Adams, Simon Johnston, Samantha jan Fleming, Kjell van Sice, Constantin Chopin, Theresa Liu
Special thanks to
Wurong Wang
and Kang Cheng for tech support
UI/UX design
Book design
3D modeling
Installation

The Statement and Purpose:
Cream the Panopticon is a thesis project aiming to illustrate that learning about contemporary counterculture allows us to value the protection of data and our privacy. Through the build process of an alternative graphic language and a series of deliverables, I'd like the audience to be aware of how much of their personal information is exposed every day online. Then I want to show how they can utilize this new language to encrypt their data, and what it would be like to live without digital footprints in my simulated circumstance.

Motivation:
Through the historical counterculture research, I am impressed by how it functions as a catalyst in social evolution. As for the nowadays counterculture, the forms are quite different from previous ones. Combined with the current social phenomena, the ubiquitous mass surveillance, the more and more strict censorship, the problems of privacy disclosure, raising the public's awareness of protecting digital footprint without going offline is vital. Inspired by the concept of the public key in Crypto-Anarchy, I want to use Graphic Design as a simulation tool to create a new visual encrypted approach for online communication.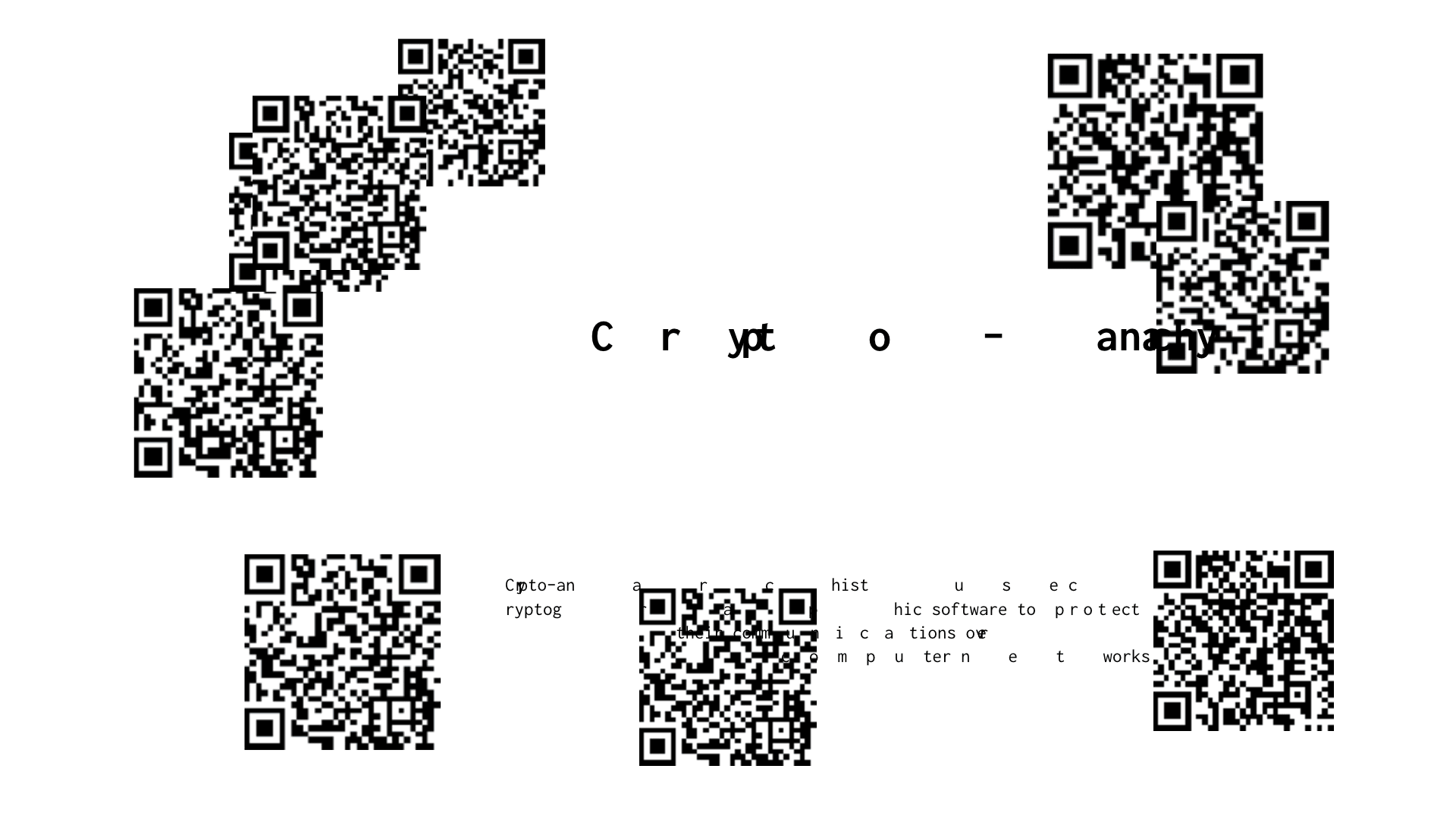 The New Graphic Language System:
This alternative graphic language system presents new expressions for texts, shapes, images, videos, sound, and location information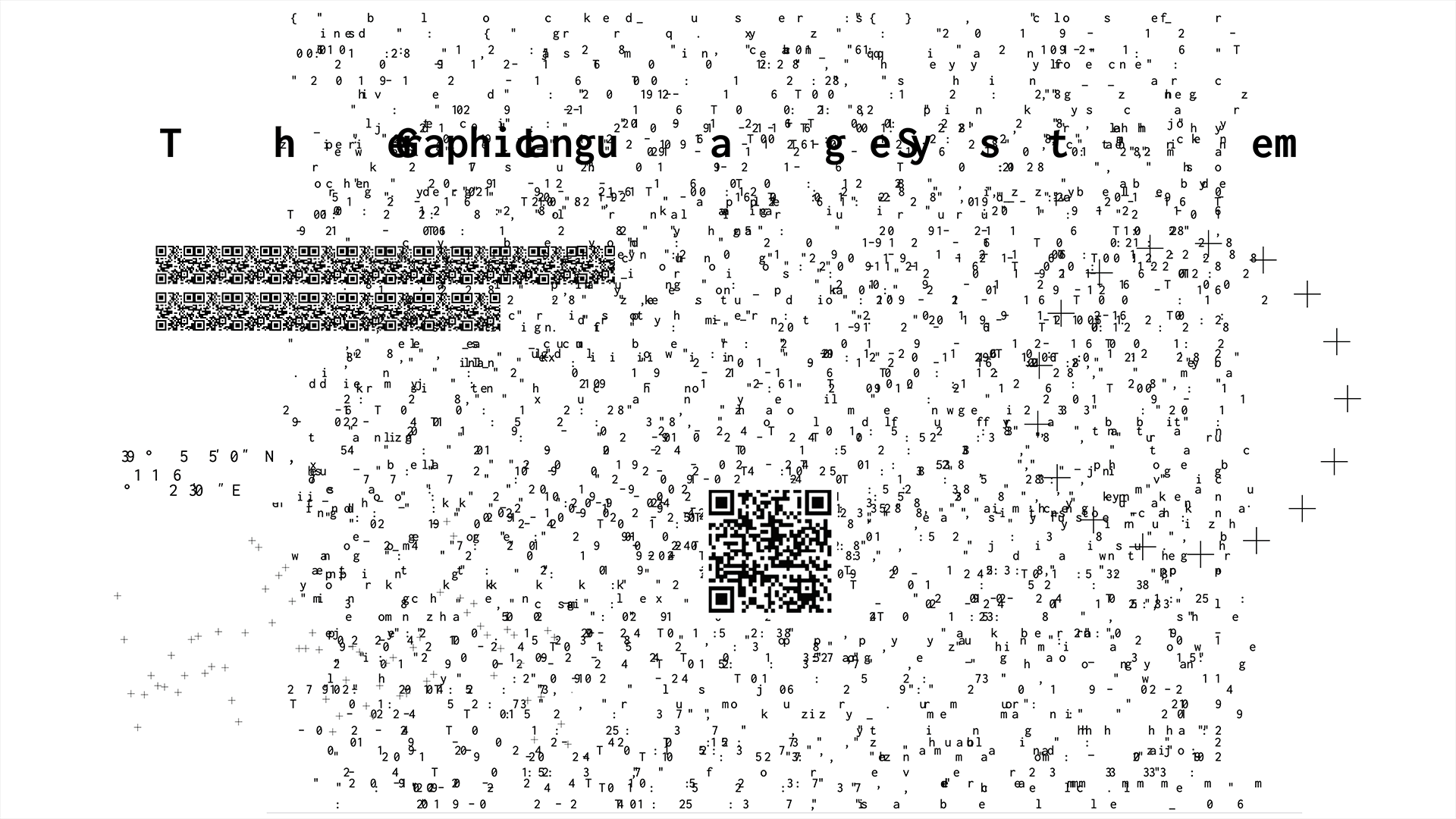 Deliverables:
For the design practice on this new graphic language system, I planned to use Instagram as the information collector and also the experiment lab for my deliverables.
The deliverable system is divided into "3 steps."


Step 1: How much data is exposed online?
This is a 2000-page book of all my Instagram data collection from December 2013 to February 2020. The content has nine categories: profile, connections, comments, likes, posts, stories, messages, searches, and saved media.
Step 2: How to encrypt the digital data?
User Guide is a website where the audience can learn about my new graphic language for simulating encryption visually by interaction.
Link:
https://www.encryptioninsync.com/user-guide
(Better display on MacBook Pro 15")
Step 3: To live without digital footprints
Encryption in Sync is an online real-time Instagram encryption simulator.
Link:
https://www.encryptioninsync.com/
(Better display on MacBook Pro 15")
The Panopticon: An Interactive Installation
The installation is a conceptual 3D translation for the third deliverable. The intention is to create an immersive experience for the audience to have an overall sense of phase change in this encryption process.
*
Panopticon is a type of architecture with a central observation tower placed in a circle of prison cells.
It was designed by an English philosopher Jeremy Bentham. The word "panopticon" came from the Greek word "panoptes" meaning "all-seeing".

Because the prisoners have no idea whether they are being watched or not, panopticon also symbolizes as central surveillance.



Thoughts & Summary:
For this project, there are several next steps for me to explore. First, right now, I just started with digital information, I will explore more on the biometric data, Global Position System, and even transaction activities in the future. Second, I will keep questioning and testing the role of graphic design in this concerned privacy situation. Last, I'll keep following the development of online privacy policy, how this advanced encryption software and startups will wrestling with the legal system, and where the limit is.